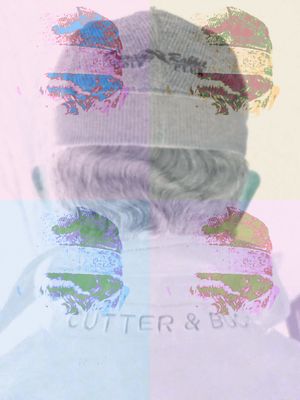 Discography
       Songs from an old                     Ragamuffin
WRGG Promo 
 Fool in Mississippi
Wishin' it was me Blues 
 Feel Like Havin' the          Blues       
Wish I could write a Song 
Tomcat Love 
Always in the Way
Clown with two Left Feet 
Gypsy Stars and Me 
  'Cause She's Gone
 The Dilemma
 Full Moon Down in Dixie             
  All Songs written and performed by Ken Shelton except Fool in Mississippi which was co-written with Sam Parker

            Thanks
As far as being a songwriter goes…I'm better than some and not quite as good as some others. I know that I'm not a singer but for the most part, nobody has been available to sing my songs but me. Lol Over these past four years on my road to redemption ,God has blessed me by surrounding me with some really awesome talent. The talent of these people in my opinion has helped turn my songs into something really special. I want to thank Keyboards Dennis Palitang ,Lillian Penner and Bob Radio Strings Lillian Penner  Fiddle Jessie Morgan Flute Lillian Penner Guitar Nicky V, Toby Wilson ,Vincent Zaalberg ,Ruskin Clay Banjo Vincent Zaalberg Saxaphone Dennis Palitang mix and mastering Ruskin Clay . I want to say a special thanks to Steven Banasik for his encouragement to do this CD and for making an old guy feel really special .Last and most definitely not least, I want to thank Jesus. I wish I could be as good a friend to You as You are to me. 

                                                      Ken
Ragamuffins and Orphans
...the Road to Redemption
Hard to Get
   Amber Crouch
*Don't You Ever get tired
 of People 
   Lillian Penner 
Bestest Friend
    Lillian Penner
Half as Much 
    Gemma Adams
Help my Unbelief 
     Smooth Ivory Two
Behind the Sky
       Lillian Penner
Gypsy Stars and Me                     Claire Virginia
The Sign
      Debra Gordon
Broken Little Heroes                      Lillian Penner
Feel Like Havin' the Blues            Claire Virginia
'Cause He's Gone                     Wanda Waterman
Distant Drums (pop v.)               Lillian Penner
*God Cries                                 Lillian Penner
It's a God Thing                        Amber Crouch
**Overthinkin'                     S. Parker R. Smerage
*Someone                                 Lillian Penner
Closing Time Sweethearts (duet)  K. Shelton w/ W.Waterman
The Cities Burn
      Jim Gear

All songs written by Ken Shelton except where noted with * which were co-written with Lillian Penner. **which was co-written with Sam Parker and Rick Smerage.

               Thanks
I want to say a special thanks to the following Ragamuffin friends for" loaning me" their awesome musical talents to make this album happen...
Frank Michaels
Amber Crouch
Debra Gordan
 Jim Gear     
Lillian Penner,
 Wanda Waterman
Dennis Palitang
Sam Parker            Rick Smerage
 Ruskin Clay 
Dennis Palitang
Carolyn Colquitt
Robert Davis
Claire Virginia 
Gina Pope
Gemma Adams
Thanks guys.Thanks most of all to Jesus who promised to get us all home safely if we just ask 
                           Ken
 
My Way Back Home
Distant Drums (org. version)
Hole in the Dam
Heaven Bless
Slippin' through the Cracks
I've Missed my Boy
She's Like a Sad Old Song
With Broken Wings
Missions Lullaby
Run Rabbit Run
The Cities Burn (performed by Jim Gear )
Punkys Blues
Scufflin Days
Docs Song (Never been much of a Dancer)
         Megan Paullet
              Thanks
I've been amazed over the last four years ,how God has provided me with some of the most talented musicians and vocalist from all over the world to help me put down my tracks. This album was no different. I've come to refer to these people as part of my Ragamuffin Band. Some of these guys have been with me since the beginning and others have joined me as I've gone along .I hope that I don't leave anyone out.
Jack Haigh      Nicky V 
 Jim Gear  Martin Motnik
Lillian Penner   Jeff Trish
     Vincent Zaalberg 
Bob Radio  Dmitry Karev          Ruskin Clay  Jesse Morgan
Carolyn Colquitt  Ruskin Clay
Dennis Palitang
As always I want to thank my best friend Jesus for putting this all together !
                                          Ken